UPDATE! THE SHOW HOUSE IS OPEN FOR TOURS THROUGH JULY 2020!
Once upon a time I was a super consistent blogger and I let it lapse over the past year but I have SO much to tell you! But I realized I hadn't shared the biggest news for one of my 2020 projects – the Cottages & Bungalows/American Farmhouse Project House.
WHAT IS PROJECT HOUSE 2020?
Every year, C&B and AFS together feature a home that's built from scratch. Similar to how HGTV does a big design house every year or Kips Bay Showhouse, etc., these two magazines pair up to reveal the completed Project Home throughout the year in both publications. There's a featured builder as well as a featured designer.  The sister publications reached out to my friends Lindsey & JJ of Scissortail Homes (also our builder for our master bedroom addition at Boardwalk Bungalow) about being the featured builder. And then luckily, they reached out to me about being the featured designer.
I am so excited about this project – with my blogging background and all the One Room Challenge reveals I've done, I felt confident that I would be a good fit on working both with the magazine as well as the sponsors they'd lined up to make this reveal happen. Plus I really enjoy working with Scissortail and collaborating on our shared outlook on this particular house. They provide such a unique sense of style to Carlton Landing and I love the challenge of pushing each other creatively to try new things. And lemme tell you, we are DEFINITELY trying some amazing new things.
WHAT'S THE VISION FOR THE HOME?
"The vision for this home is to combine modern farmhouse style with modern cottage style," explains Victoria Van Vlear, Brand Leader for American Farmhouse Style. "The two styles go well together because farmhouse living is all about family-friendly, deeply rooted and comfortable design. Cottage style is cozy, comforting and welcoming, and those aesthetics blend well together."
Scissortail brings an added element of a distinct modern sensibility to the farmhouse style. They've been building some really interesting houses in Carlton Landing with  Scandinavian influence.
Naturally I'm all about adding my love of color BUT I was also interested in keeping a consistent color scheme throughout the house. My biggest gripe with showhouses is the disjointed and generally crazy finished product – like who would want to live there?  I want this house to feel aspirational but also approachable.
FLOORPLAN
The house is two floors and can sleep up to 11(!). It feels like one of the larger homes in CL and it occupies a corner lot overlooking the bocce ball court along Boardwalk.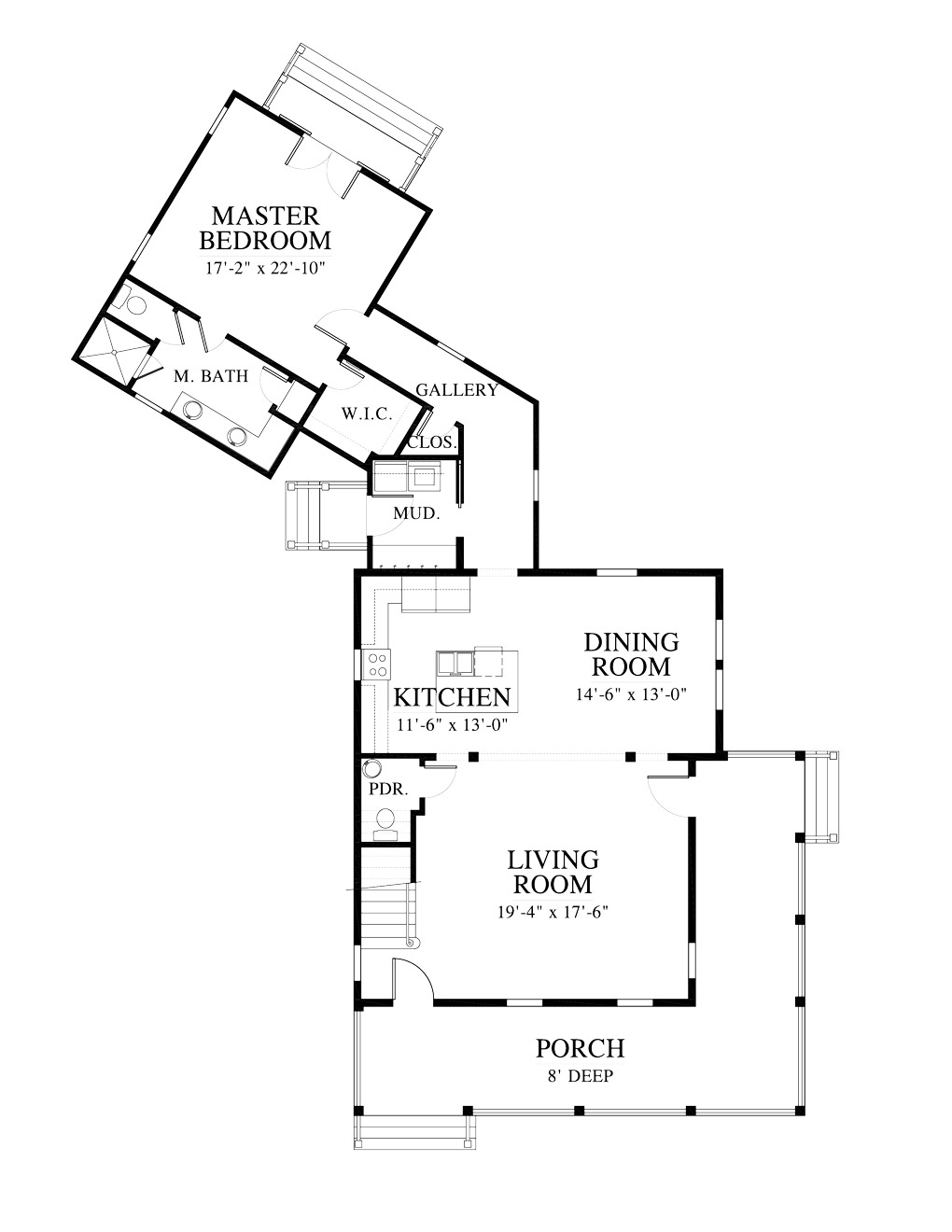 And naturally, in true Carlton Landing fashion, there's a HUGE wraparound porch.
WILL THE HOUSE BE OPEN TO TOUR?
Yes! The plan is for the home to be open to the public in June and July for tours.
IS THE HOUSE FOR SALE?
Yes — the house will be available to purchase fully furnished. Details to come on that, but the potential buyer would be able to close on the property in late summer/early fall.
WHAT IS YOUR DESIGN PLAN?
I can't give away all my secrets BUT I'm happy to share a few mood boards we've put together.
I can't wait to show you the finished product – there's going to be so many amazing details to show, but be sure to follow along on Instagram for all the behind-the-scenes sneak peeks.